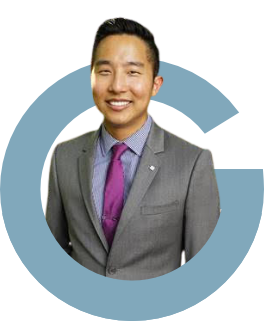 Doctor
Raised in Statesboro, Georgia, Dr. Yoon became interested in dentistry as a teenager. He earned his bachelor's degree in Biology from the University of Georgia in 2010 (Go Dawgs!). His dream of becoming a dentist came true when he received his D.M.D. (Doctor of Dental Medicine degree) from the Dental College of Georgia in 2015. Dr. Yoon's desire to learn did not end with graduating from dental school. In 2018, he completed a 3- year residency program in Advanced Prosthodontics at the Dental College of Georgia. During his residency, Dr. Yoon received advanced training in removable and fixed prosthodontics, esthetics, implants and rehabilitation of patients with complex dental conditions. In addition to serving as the chief resident, he also taught denture concepts and techniques to dental students as a resident faculty member. Dr. Yoon chose to specialize in Prosthodontics so he could treat patients with missing or failing teeth. He wants to provide patients with the highest level of functionality, comfort and most importantly, a beautiful and natural smile!
The best part of our profession is that we get to restore someone's smile and quality of life. It's amazing how a new smile can transform a person. We also meet incredible patients and develop long-lasting relationships. I believe in patient-oriented care and that means treating them like family.
In his free time, Dr. Yoon and his wife enjoy traveling. Their dream is to visit every continent and experience new cultures from all around the world. They enjoy cooking and trying new cuisines. Dr. Yoon used to be a dance instructor and choreographer and still enjoys dancing to his favorite tunes around the house. He and his wife have a mix-breed dog named Indy who loves going out for long walks.